The company CUPRUM doo was founded in 1992 and during the first decade of its existence and business we were engaged in the representation and distribution of the product range Von Roll Isola, a Swiss manufacturer of electrical insulation materials for the production and repair of electric motors (including traction motors), generators, transformers, induction furnaces, power magnets for cranes of all strengths and sizes.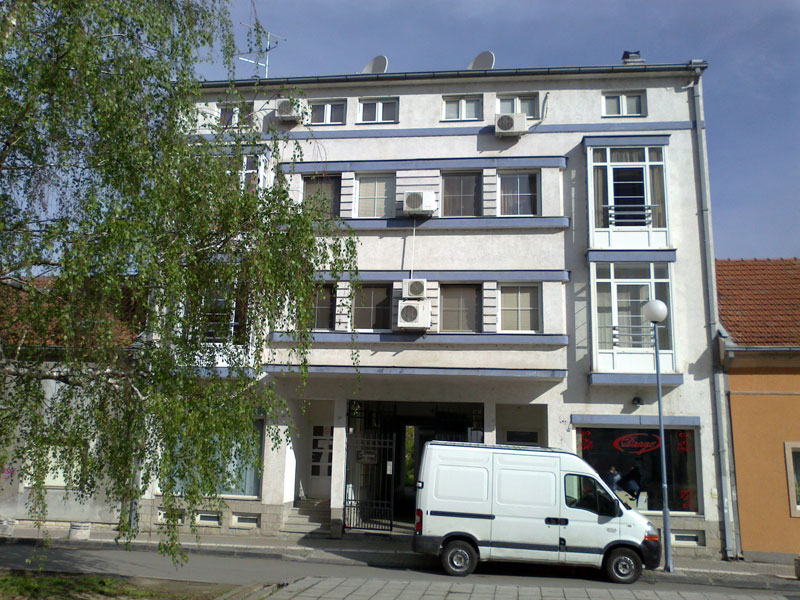 At the end of 2005, our company expanded its activities and focused on specialized works in construction, primarily waterproofing works and works of the underlayment type (industrial floors) on residential and commercial construction projects.
As part of these activities, together with our then principal SCHOMBURG from Germany (manufacturer of materials in the field of construction chemistry), we cooperated with a number of Iinvestors and main contractors such as companies: CD Unoinvest, Monterra, Meridian Balkans, Deneza M inženjering, Gemax, Trudbenik gradnja, Interprojekt inženjering, Put inženjering, Pancevo Oil Refinery, Belgrade Oil Refinery, etc.
Materials from the SCHOMBURG program with which the works were performed are: polymer cement and polymer bitumen coatings, bentonite tapes, epoxy and polyurethane self-leveling floors, etc. In parallel, the company has a number of contacts with manufacturers of membrane waterproofing materials (PVC and FPO membrane) for foundation structures and flat roofs, such as: EUROFLEX Italy, TEXSA Spain, VWS Germany.
Since 2007, CUPRUM doo has been increasingly dealing with the field of ecology, namely the rehabilitation of existing and construction of new landfills with the aim of procuring and installing standard HDPE (high density polyethylene) membranes for landfills, as well as other materials such as GCL foils, geotextiles, geo drainage and geo erosion foils, etc. The intention is to achieve a serious approach in the business of lining regional landfills in Serbia and abroad with professional staff and cooperation with renowned manufacturers, and, if necessary, assistance to project houses and institutes during project development.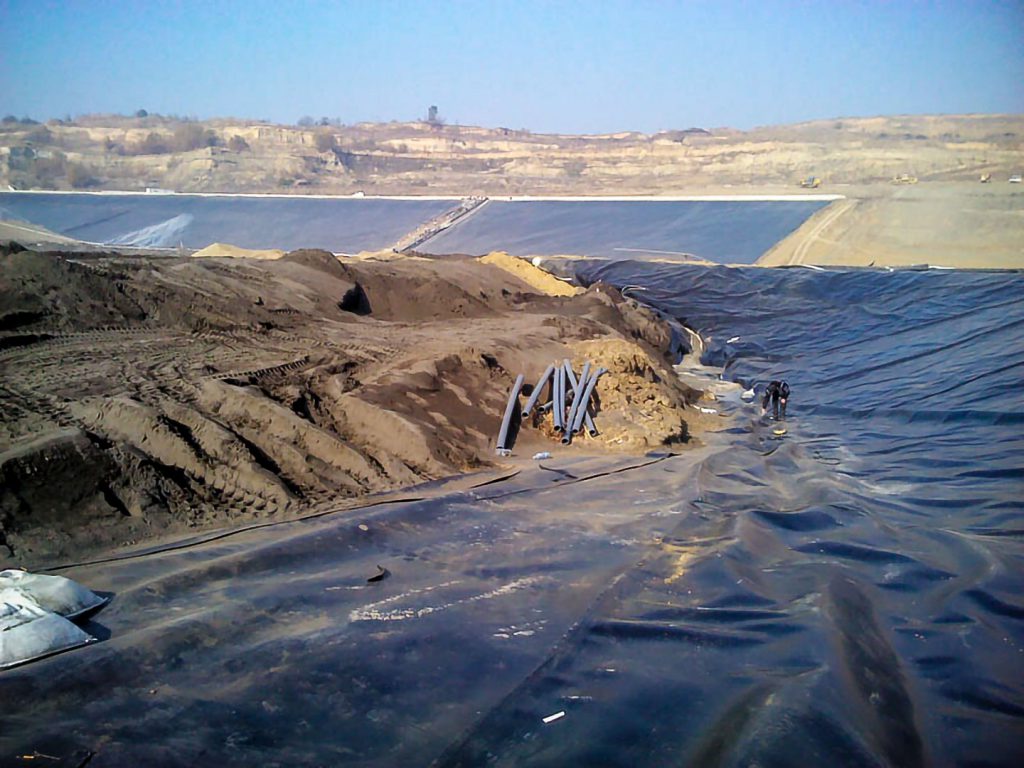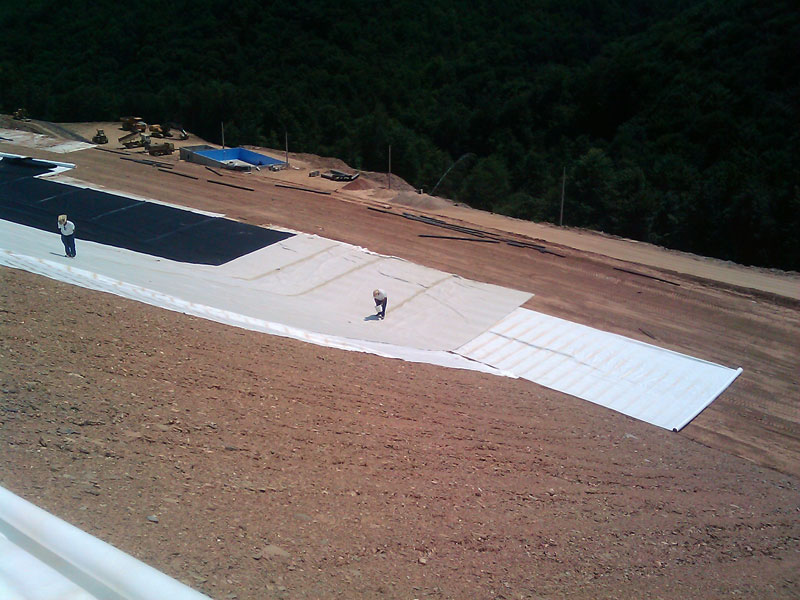 Already at the beginning of its work in this area, the company got an important and responsible job, as a subcontractor for the company Monterra from Belgrade, to perform works on removing the old and installing a new HDPE membrane at the regional landfill Dolovo near Pancevo. During 2007, approximately 40,000.00 m2 of HDPE foil 2.00 m thick was installed (rough at the position of slopes and ramparts, and smooth in the body of the landfill). The works were performed within the agreed deadlines, and after the completion of other construction works by the Main Contractor, the landfill became the first of its kind in our country.
During the previous years, intensive business cooperation was achieved between our company and the Italian company UNI ECO, which specializes in environmental projects, and based on this cooperation, a contract was signed for the supply of materials and works at the regional landfill Duboko near Uzice. The work was performed with approximately 70,000.00 m2 of HDPE membrane installed with the same amount of geotextile (two types 400 g / m2 and 800 g / m2), bentonite waterproof cover, so-called GCL layer, as well as approximately 50,000.00 m2 of geo-erosion network. In addition, works were performed on the lining of animal waste landfills in the vicinity of Novi Sad (Kać and Kisač), slag and ash landfills of the Thermal Power Plant Kostolac - Ćirikovac.
During the spring of 2012, it is planned to continue the works on the second phase of coating the above-mentioned slag and ash landfill of TPP Kostolac in Ćirikovac, which means another 120,000.00 m2. The plan is to carry out works on the lining of the Sadinata landfill in the vicinity of Sofia, Bulgaria for spring / summer 2012, as well as works of a similar type in Romania, Croatia, etc.
Manufacturers of materials we work with are: AGRU Austria, RKW Germany, ATARFIL Spain, FONTANA Italy, TEMA Italy, EUROBENT Poland, etc.
In the last few months, within our company, there is also a logistics sector that is increasingly dealing with the organization of transport in domestic and international traffic.
In previous years, cooperation was achieved with project houses (Mašinoprojekt, Arco projekt, Spreg, Hidrozavod DTD, etc.) through which our company participated in a number of projects and solving details related to waterproofing in buildings, civil engineering, hydro construction, etc.